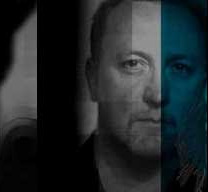 Phil Robertson: Drummer, Producer, Engineer
Phil has been playing in studios for 25 years, the last 12 or so as a first call session player and online session drummer. He has performed on records for Sony, WEA, Polygram, Universal, Nettwerk, EMI, Sparrow, Reunion and Word records.  1 of 3 drummers on the 2010 Winter Olympics music pre-record, closing ceremonies pre-record of the 2011 IOC Arab Games, as well as many jingles and soundtracks.
He performed for Electronic Arts on the best selling sports video game series of all time, NBA LIVE as a member of the NBA LIVE Orchestra for the now world famous Humble Brothers remix team with their massive soundtracks as well as Need For Speed Hot Pursuit 2, Motor City USA and The Simpson's Road Rage. Other notables were playing on the NBA promotional video starring Montell Jordan that went around the world in 2003 and gaming music for Bally Casinos in Las Vegas. Other recent tracking includes Holly McNarland, Lebanon's Julia Boutros and Michel Fadel, Iranian recording artist Kaveh Yaghmaei, Hong Kong male sensation Eason Chan, Serena Ryder, Juno Award winning tracks for Brian Doerksen and guitar virtuoso Hedras Ramos of Guatemala.
Phil has worked with producer/ engineers such as Micheal Bienhorn (Chilli Peppers), Chad Kreoger of Nickelback, Bob Rock (Metallica, Michael Buble), Mike Fraser (ACDC, Aerosmith), Dave Pierce (Composer and producer for the 2010 Olympics, Broadway), Michel Fadel (2011 Arab Games), Rhys Fulber (Delirium, Fear Factory), Hedras Ramos Sr (Hedras Ramos Jr), Greg Reely (Sarah McLachlan, Delirium), Rolf Hennemann (Heart, Al Stewart), Dave Slagter (Klaatu, Rush), Pat Glover (BTO, Paul Rogers) along with many others.
In a live setting he's backed American music legend Ray Charles on live television, along with Bryan Adams, Nelly Furtado, Sarah McLachlan and K.D. Lang before a live television audience of 3 billion people as part of the opening ceremonies of the 2010 Olympic Winter Games. Phil has played with the David Foster Band, Roger Hodgson of Supertramp, Big Wreck's Ian Thornley, Burton Cummings, The Canadian Tenors, Michael Bublé and Alfie Zappacosta. He was a founding member of the Juno award winning recording act Idle Eyes who toured with Bryan Adams, Toto, Tears for Fears, Tom Cochrane and Red Rider and Human League and played the Gala for Prince Charles and Lady Dianna at Expo 1986. Phil was also the drummer and anchor for the 40 piece 'Calgary Stampede Grandstand Show' showband from 2004 to 2008 as well as a Gemini Awards live TV broadcast.
New tracking highlights have been for Bob Rock and Dave Pierce for boy band Human Nature plus an up coming Sony worldwide release.